Ulu Chili
Ulu Chili Recipe
I usually just start tossing in whatever looks good
out of the fridge and off the shelf....
This latest cook-up came out quite nice, so I
wrote it down this time so I could share it...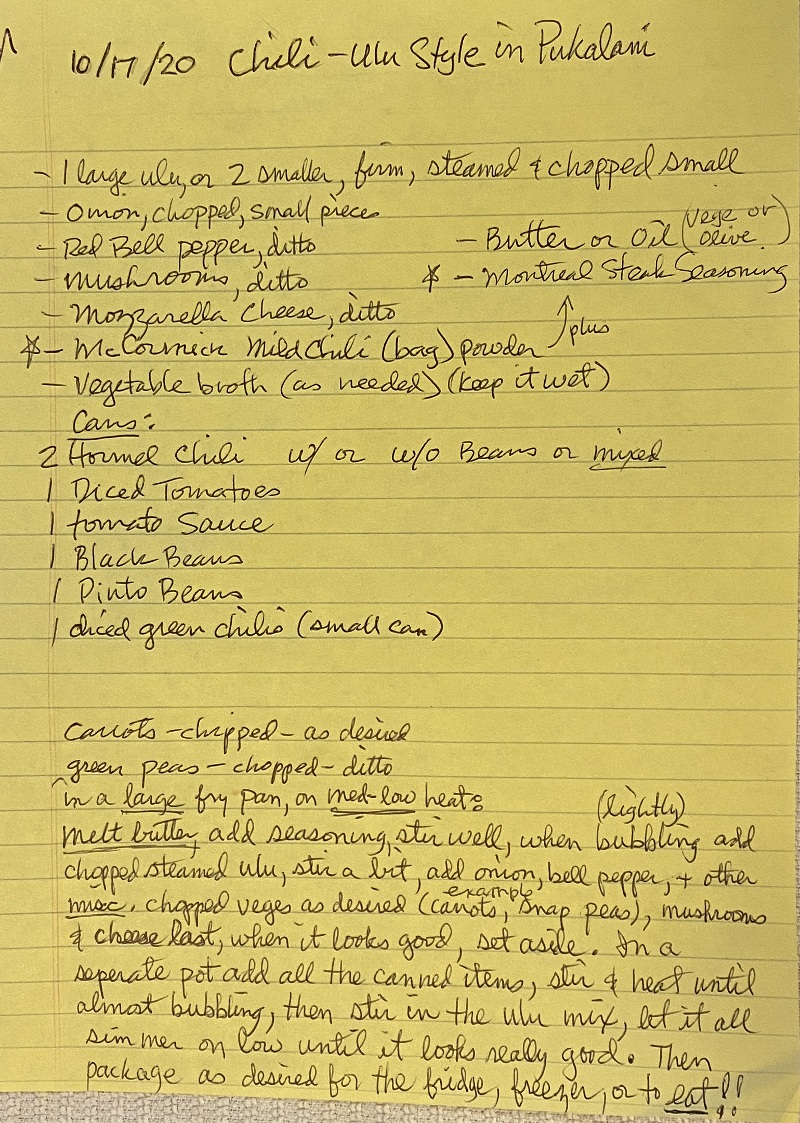 These are typical of the ulu we get off of our tree,
here in our yard in Pukalani....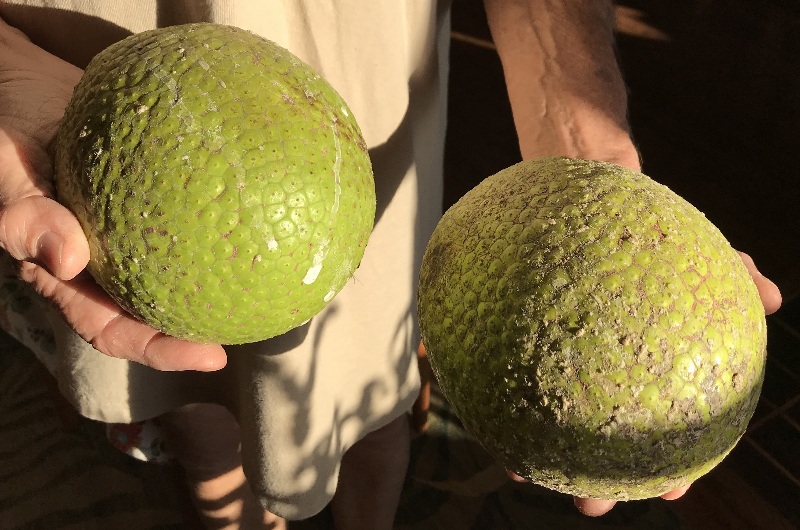 I like to steam them first...
about 2 hrs covered with the water barely bubbling....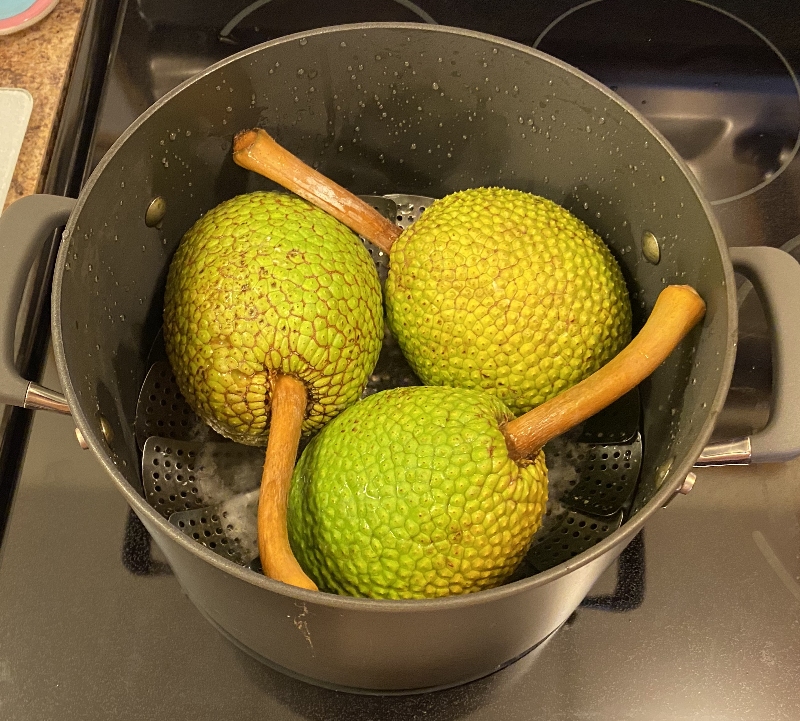 Then I like to cool them in the fridge,
core and peel them,
and chop according to what I want....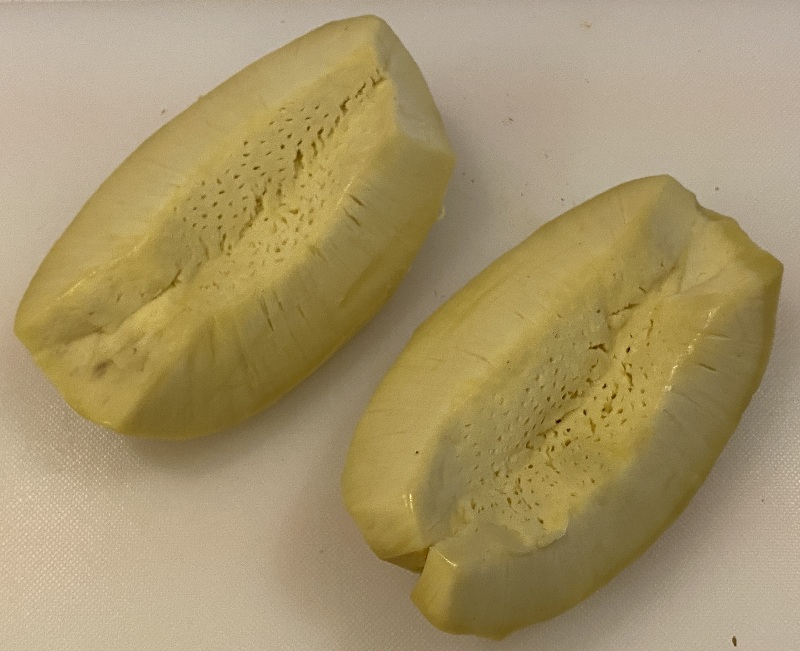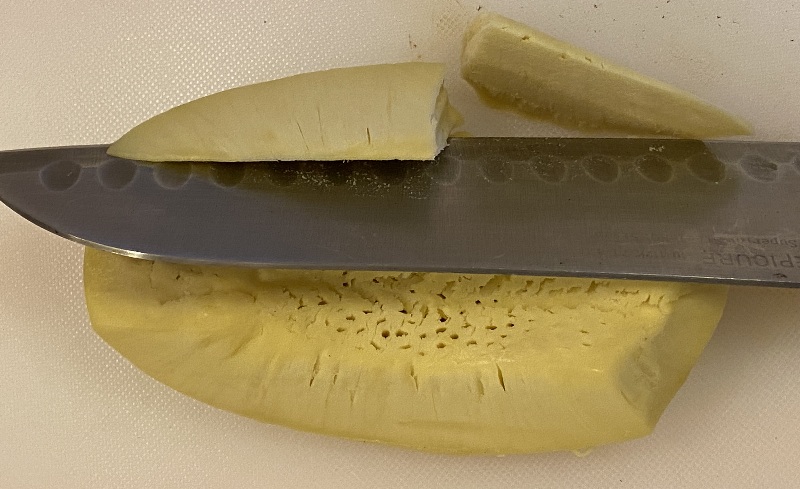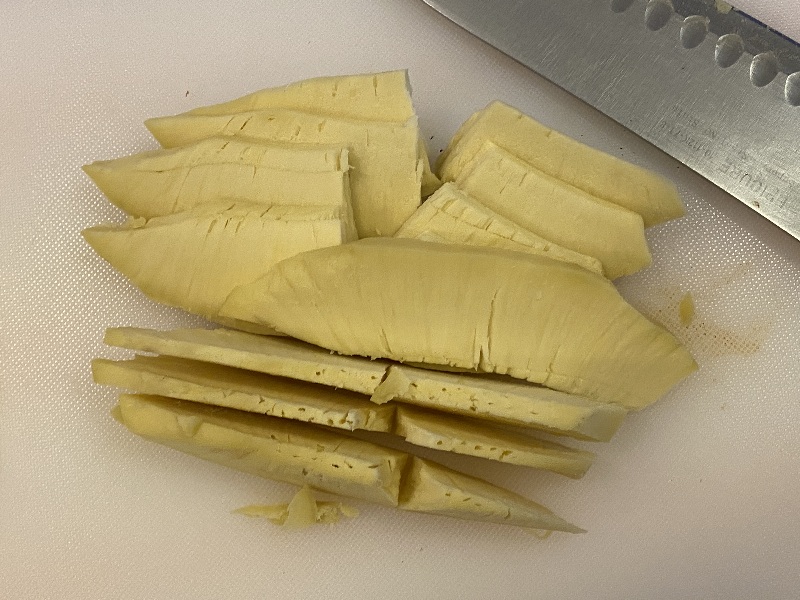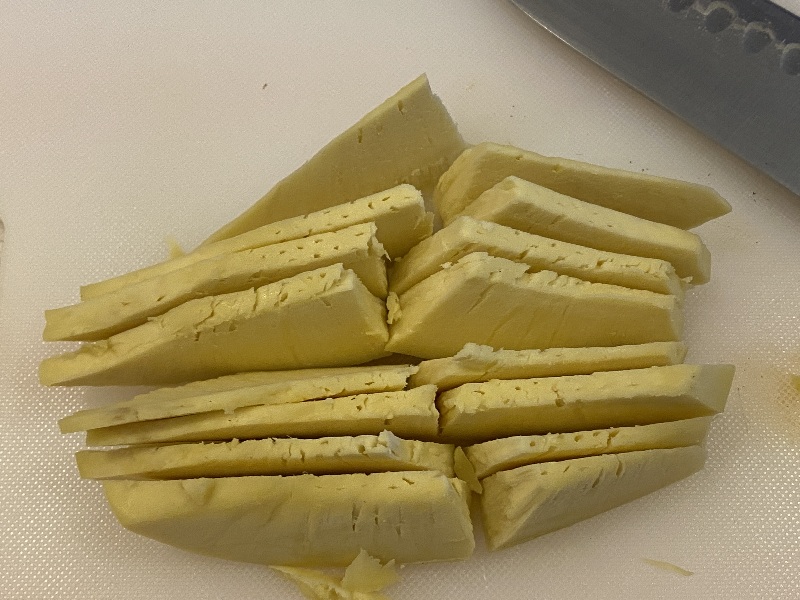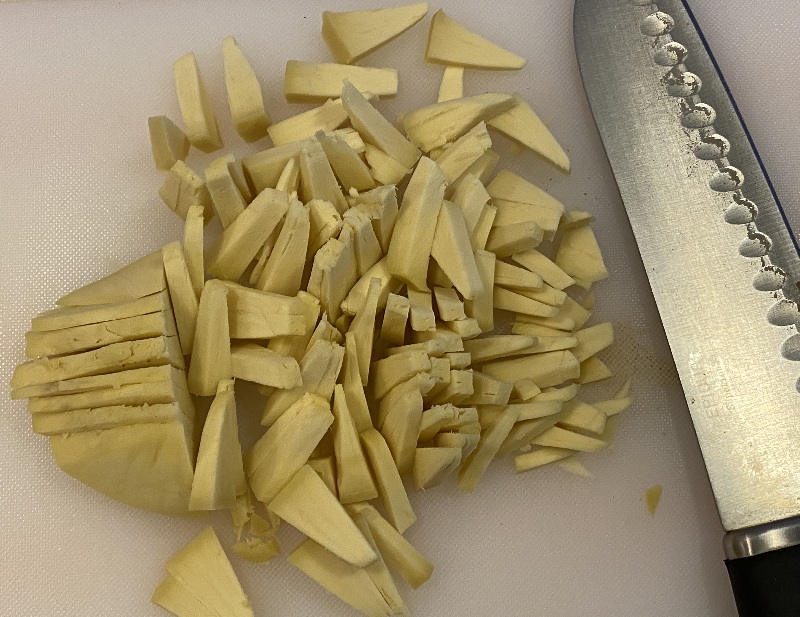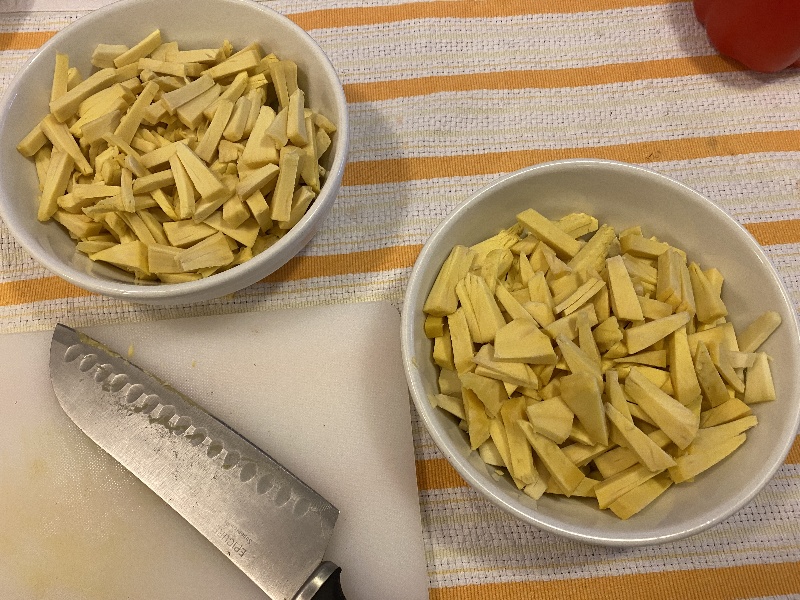 On this occasion I melted a cube of butter, but often
will use vege oil or olive oil,
then stirred in whatever seasoning I want,
in this case some Montreal Steak Seasoning,
and a package of McCormick Mild Chili Powder....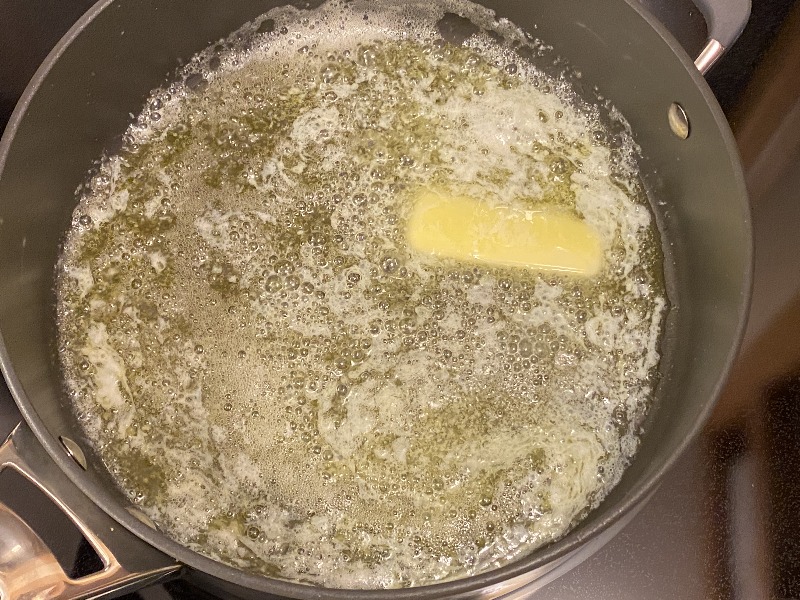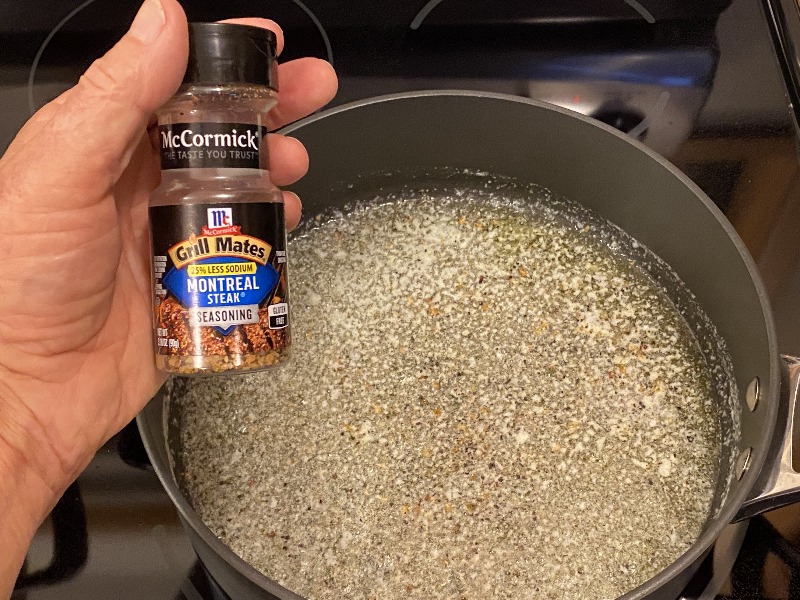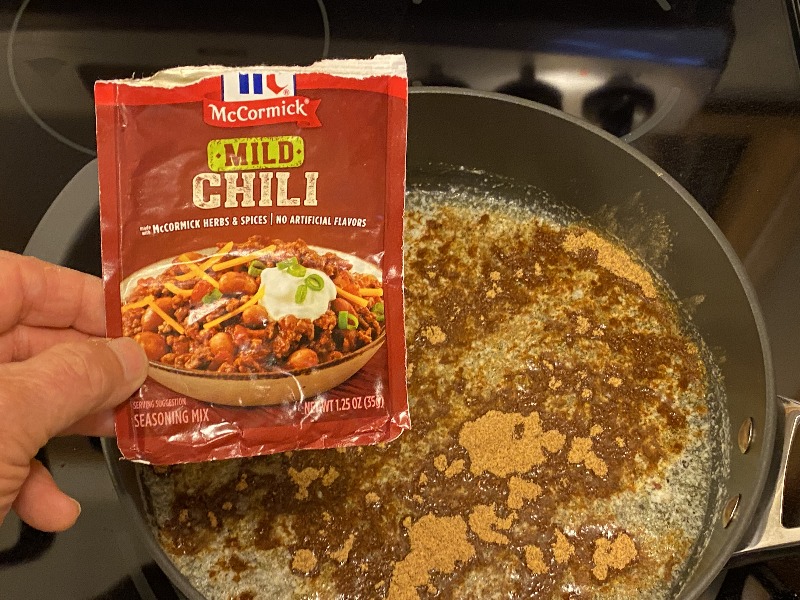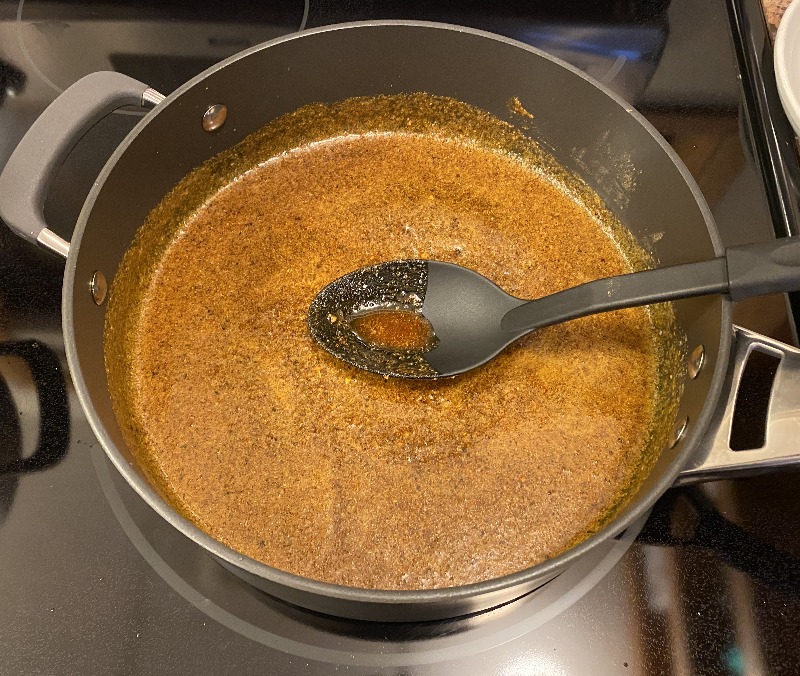 When that all looks good to my eye,
I toss in the chopped ulu and stir it around
until it is all well mixed on low heat,
barely bubbling, and let it cook a little....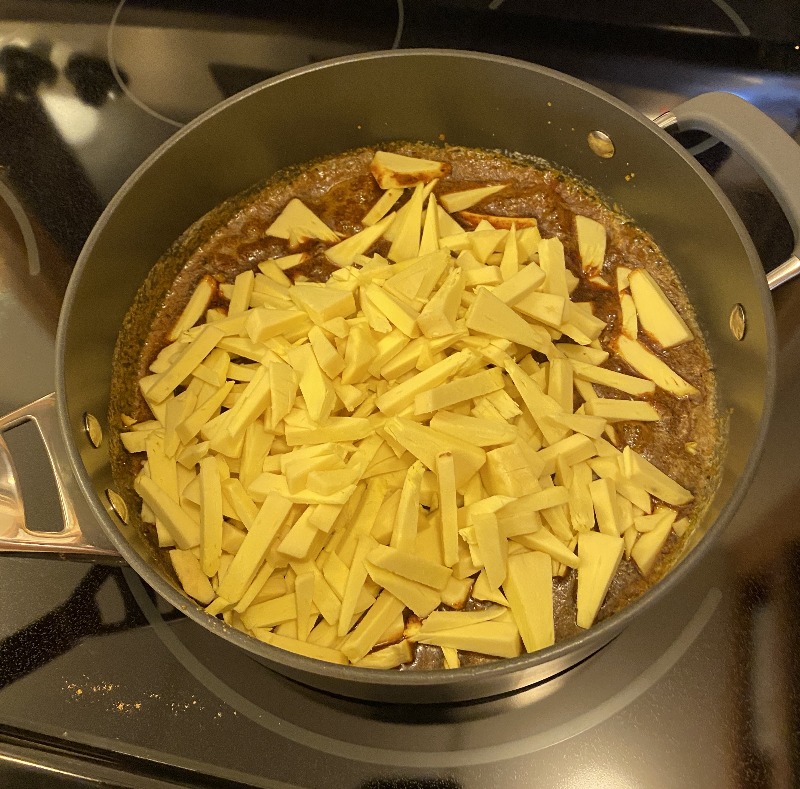 Mmmm, that seasoning smells great !!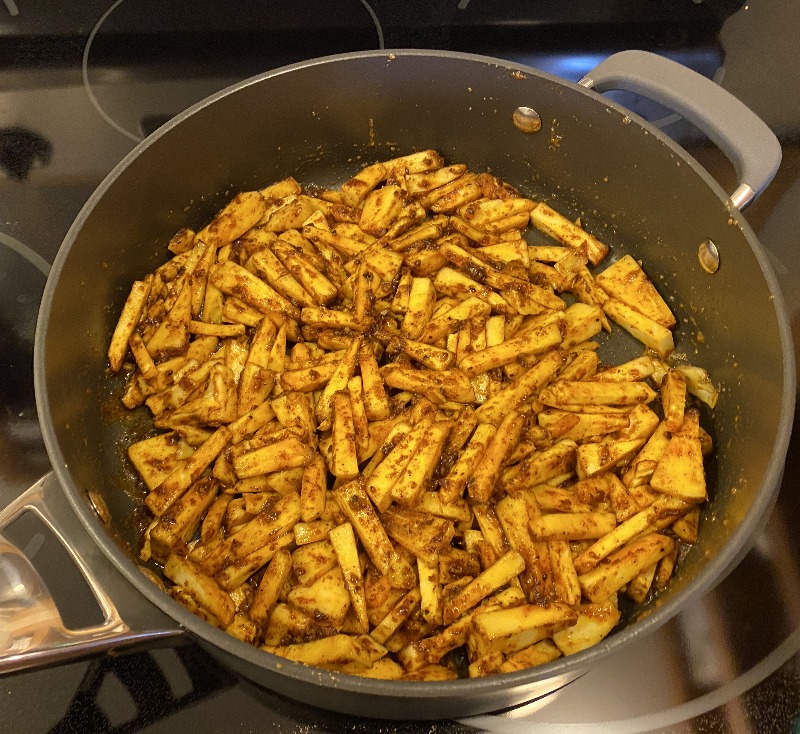 The ulu readily takes up the butter and seasoning....
It looked a bit dry, to I added a little
vegetable broth to keep it from drying out....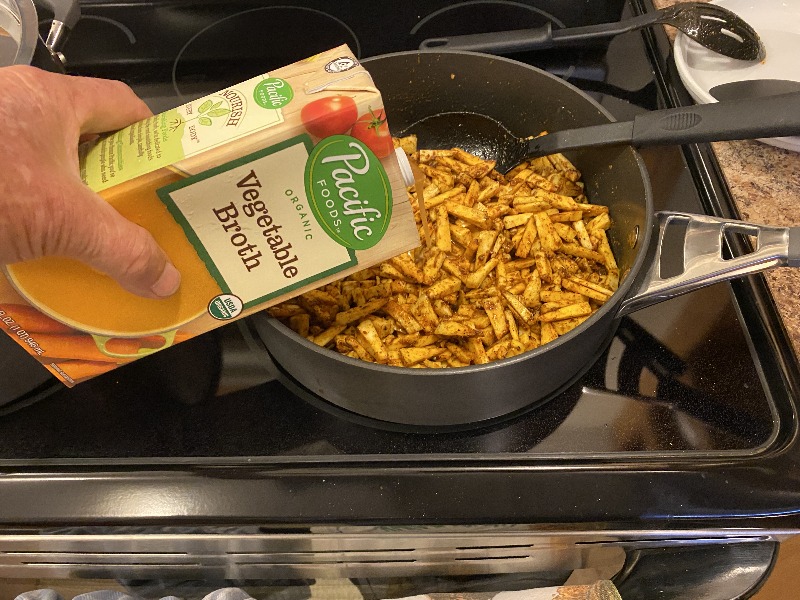 Then I start adding other ingredients,
using whatever I can find in the fridge,
always red bell peppers and lotsa onion,
and often other vegess that I found in the fridge....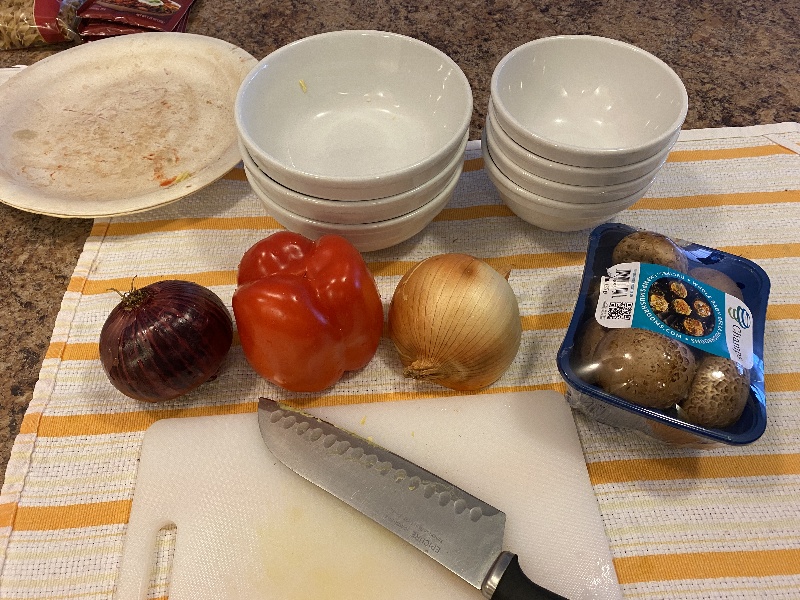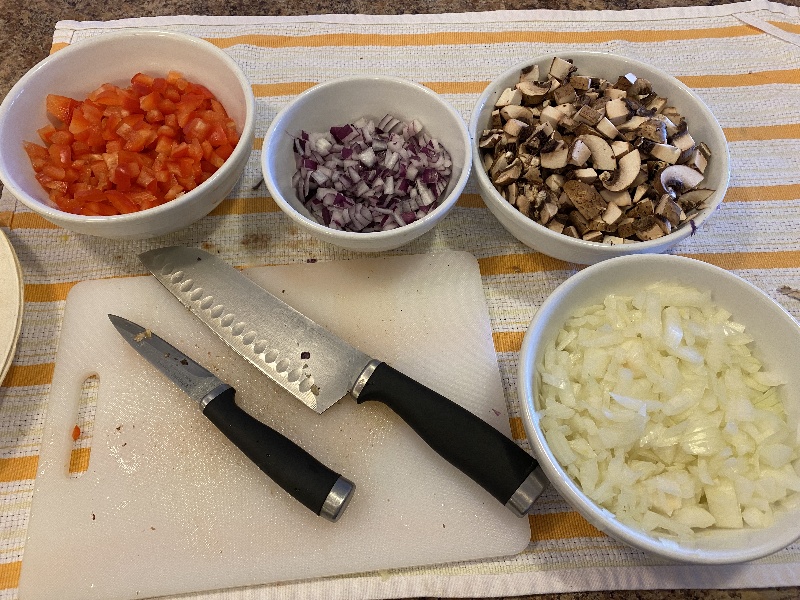 Items that need more cooking, like carrot and onion,
go in first to give them more time to cook,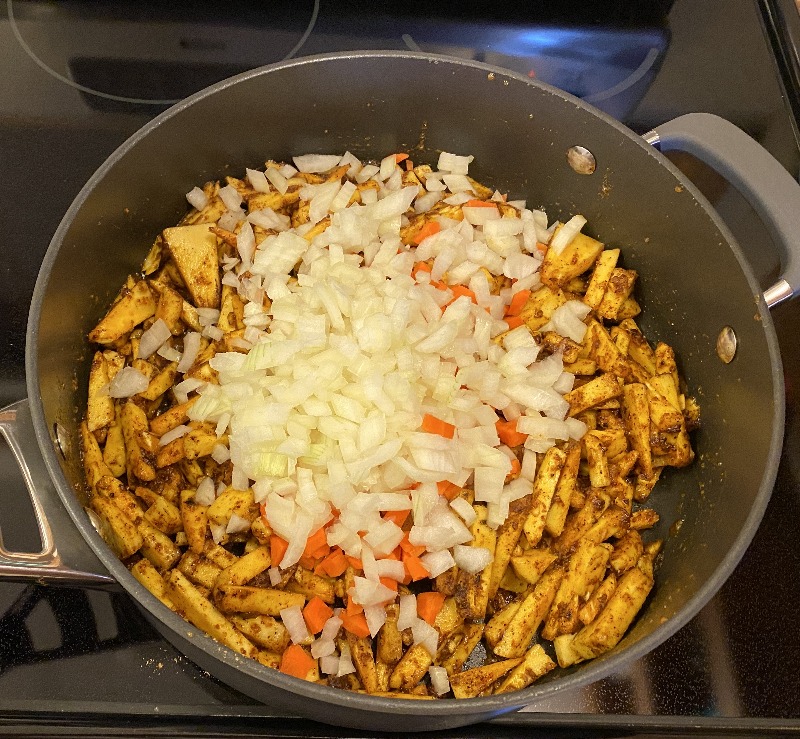 Stirred that in and let it heat up a bit,
then added some chopped red bell pepper
and chopped pea pods I also found in the fridge....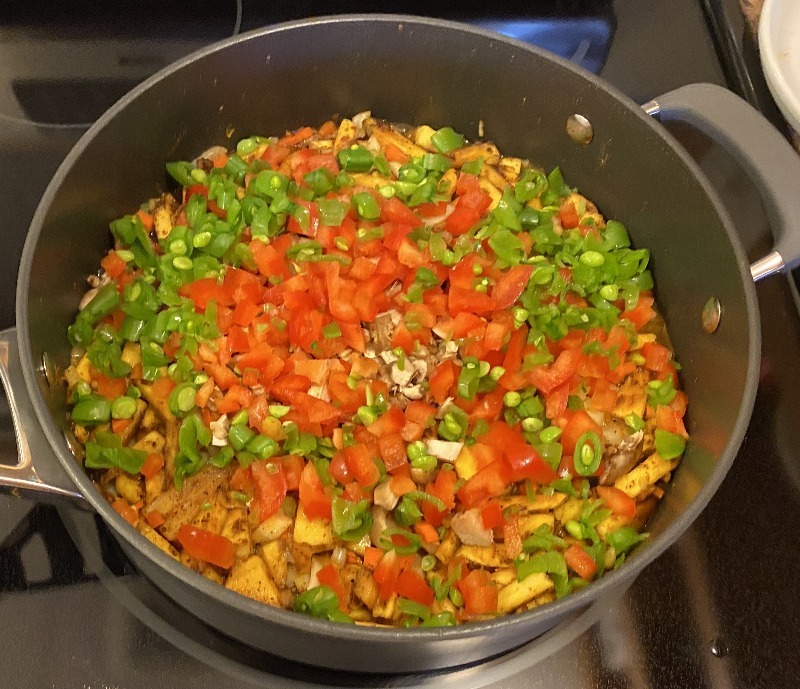 Kept frequently stirring it as it cooked, turning it over
every couple of minutes....
And taste testing as I went along,
until I was quite happy with it....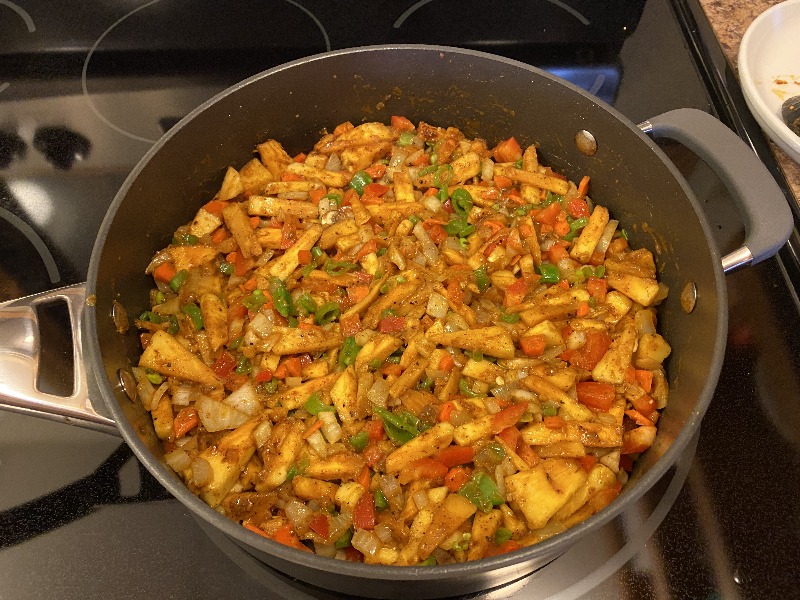 Then I put the heat on low, and grapped a large stew pot
and put it on another burner...
And tossed all the canned goods in it,
stirred it all toghther, set it on medium heat,
and kept stirring it every couple of minutes,
letting it cook a bit....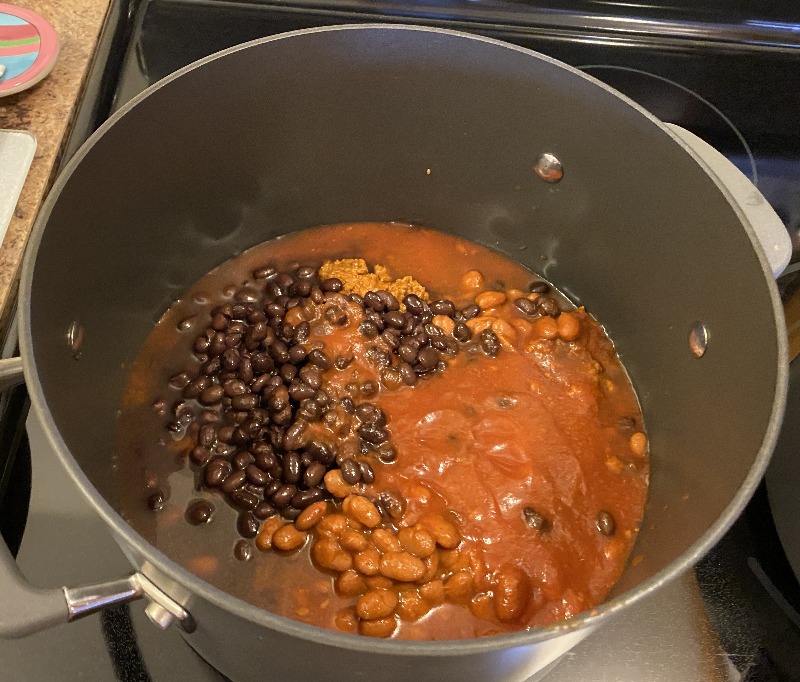 I've had this old stove a long time,
and it still works perfectly for me every time....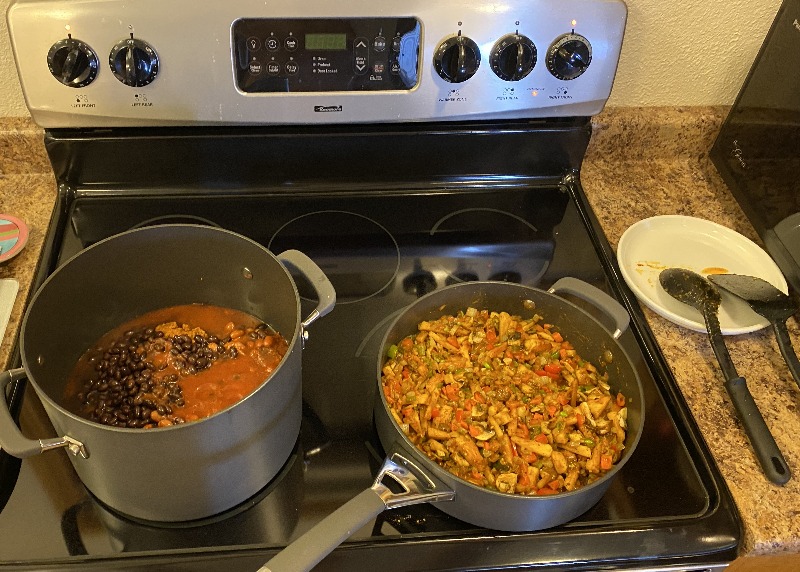 Here's the canned goods I used this time,
it varies a little each time,
But I'm quite happy with the way this one came out....

I added the ulu mixture into the pot with the beans and chili,
stirred it a bit, then added in some chopped mozzarella cheese
just before packaging it for the fridge or freezer....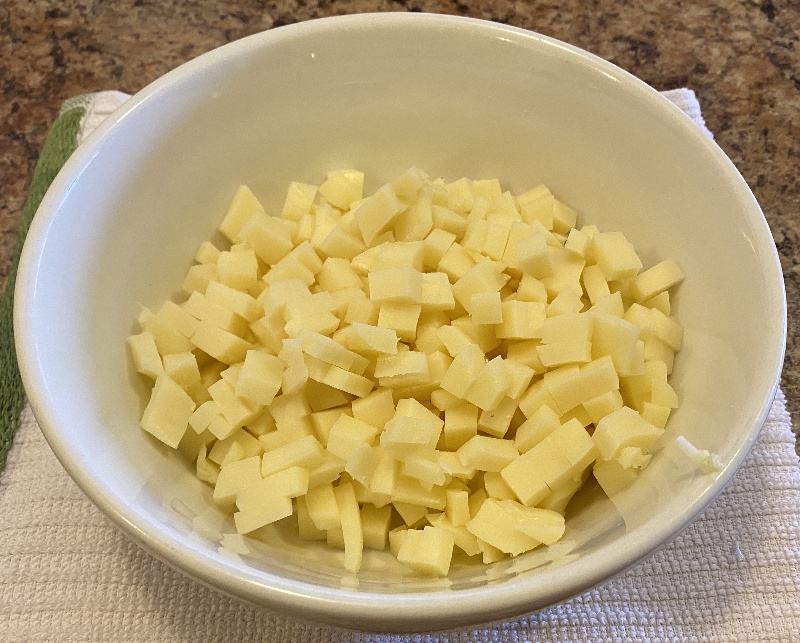 Typical of the containers I use for the fridge or the freezer...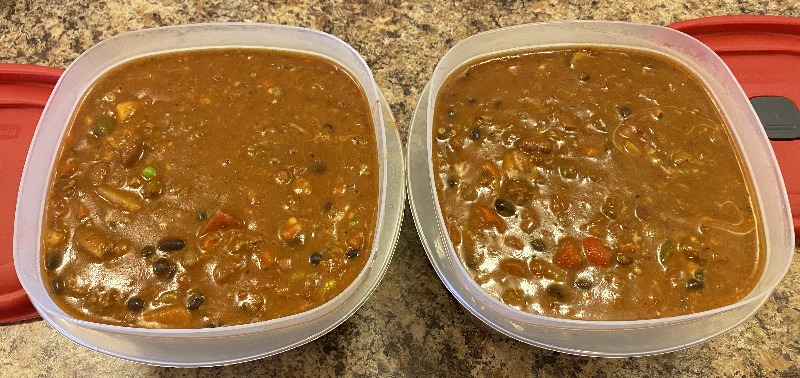 I like to serve it over rice, with shredded cheddar cheese sprinkled over it !!
Yumm !